Avian-influenza areas released
The Wisconsin Department of Agriculture, Trade and Consumer Protection recently released three zones in Barron County where poultry-movement restrictions had been ordered to prevent the spread of highly pathogenic avian influenza. All restricted zones in Wisconsin have now been released.
The statewide special order prohibiting movement of all domestic birds to events where they commingle with other birds and then disperse remains in effect. That order is separate from the restricted zones. It remains in effect until 30 days following the last detection of the highly pathogenic avian influenza in domestic flocks.
Flocks in 14 Wisconsin counties have tested positive for the influenza. The state's agriculture department urges poultry owners to remain vigilant and continue practicing strong biosecurity measures to protect birds from the virus. Flock owners are reminded to register where their animals are kept, which is required by state law. Registration helps the agency's response efforts during animal-disease outbreaks.
To report increased mortality or signs of illness among domestic birds, contact 608-224-4872 during business hours or 800-943-0003 after hours and weekends. Visit datcp.wi.gov and search for "highly pathogenic avian influenza" for more information.
Census deadline approaches
Agriculture producers who didn't receive the 2017 Census of Agriculture or don't receive other surveys or censuses from the U.S. Department of Agriculture have until June 30 to sign up to receive the 2022 Census of Agriculture. The USDA's National Agricultural Statistics Service will mail census survey codes for responding online to every known U.S. producer in November. Hard-copy questionnaires will follow in December.
The census remains the only source of comprehensive and impartial agricultural data for every state and county in the nation, according to the USDA It includes every operation from which $1,000 or more of agricultural products are produced and sold, or would normally be produced and sold, in the ag census year.
The data influence action and inform policy and program decisions that directly impact producers, their operations and the general public. Visit nass.usda.gov/AgCensus for more information.
The U.S. Environmental Protection Agency recently implemented a new process by which the Science Advisory Board will assess the science that informs decisions regarding the agency's proposed rules. The process has been introduced to strengthen peer review in the ways highlighted.
• Restore the Science Advisory Board's role by having structured opportunities to conduct peer review of critical scientific and technical actions developed by EPA.
• Strengthen independence of the advisory board's role by scoping and identifying the peer-review need for agency decisions.
• Ensure that the EPA considers and develops peer-reviewed science early in the rule-making development process.
• Restore public faith in the agency by ensuring the use of peer-reviewed science to inform decision making.
Deere & Company recently formed a joint venture with GUSS Automation. GUSS – Global Unmanned Spray System – manufactures semi-autonomous orchard and vineyard sprayers.
John Deere sees opportunities to help growers of high-value products be more productive while addressing the challenges of increasing labor costs and finding skilled labor to operate equipment, said Chris Davison, director of John Deere Small Tractor & HVC Production Systems.
Multiple GUSS sprayers can be remotely supervised by a single operator. That enables growers to spray orchards and vineyards more quickly and consistently, using fewer resources and reducing costs by eliminating operator error and downtime. The machines also control application rates and sprayer speeds across entire fields and in variable terrain with adjustable software parameters.
Through a joint venture Deere will help the sprayer manufacturer further collaborate with the Deere sales channel. GUSS will continue its innovation and product development to serve customers. Visit deere.com and gussag.com for more information.
CoverCress partnership formed
Bunge and CoverCress Inc. recently formed a partnership to commercialize CoverCress, a renewable oilseed and animal-feed crop. CoverCress, which is field pennycress that's been bred and gene edited, fits into existing corn and soybean rotations, according to the companies.
Adding a marketable crop into rotation on existing land in winter can provide farmers additional revenue and offer the ecosystem benefits of a cover crop, according to CoverCress.
Chevron U.S.A. Inc. also has acquired an ownership stake in CoverCress Inc. Bunge and Chevron have formed a joint venture to produce feedstock to supply the renewable-fuel industry. CoverCress Inc. will supply crops produced on contract with farmers to Bunge for processing. Visit CoverCress.com and bunge.com for more information.
Dale Jefferson recently was named CEO of VAS, a farm-management systems company. He previously served as general manager of Solentra Global, an international software and service business in the grain supply-chain sector. He also served as a director with CropZilla, a subscription-software platform that collects field equipment operating data. Visit urus.org and search for "VAS" for more information.
The Alliance of Crop, Soil and Environmental Science Societies recently named Jim Cudahy as its new CEO. He will lead efforts to support the American Society of Agronomy, the Crop Science Society of America, and the Soil Science Society of America.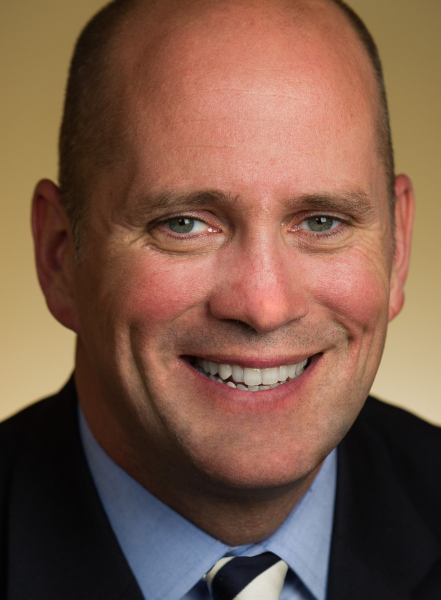 A certified association executive, Cudahy has served in various roles in professional and membership associations in the past 25 years. The three societies have more than 9,000 members around the world and 40 corporate members. Visit sciencesocieties.org for more information.
China issues biosafety certificates
China's Ministry of Agriculture and Rural Affairs recently issued new and renewed biosafety certificates for genetically engineered events. Eleven certificates have been issued for genetically engineered crops approved for import as processing materials. Thirty-six certificates have been renewed for domestic genetically engineered crop cultivation and production. The validity period of the new biosafety certificates is five years.
The U.S. Department of Agriculture's Foreign Agriculture Service has published a report that contains the list of biosafety certificates. Visit apps.fas.usda.gov "Agricultural Biotechnology Annual China" for more information.
USDA invests in workforce
The U.S. Department of Agriculture's National Institute of Food and Agriculture is investing $25 million for workforce training in the meat and poultry industries. The investment will be in both new and existing workforce-development programs to help meet demand for increased independent-processing capacity, the USDA stated.
An investment of $5 million will be split equally between Extension Risk Management Education and Sustainable Agriculture Research Education programs. The USDA will support development of meat- and poultry-processing training and educational materials for place-based needs. That will be particularly relevant to small- or medium-sized farmers and ranchers, the USDA stated.
Training meat and poultry workers presents an opportunity to address demand from niche markets, such as mobile-processing units fulfilling demand from fresh markets, on-site processing, farm-to-fork restauranteurs, boutique grocers and others. 
The USDA also will invest in community/technical college agricultural-workforce training and expanded learning opportunities. It will make available $20 million to qualified community colleges to support meat- and poultry-processing workforce-development programs. The program will expand job-based, experiential learning opportunities, acquisition of industry-accepted credentials, and occupational competencies for students. Visit nifa.usda.gov/grants/funding-opportunities and search for "funding opportunities" for more information.
USDA supports resistance mitigation
The U.S. Department of Agriculture's National Institute of Food and Agriculture is investing more than $5 million to mitigate antimicrobial resistance across the food chain. The investment is part of the Agriculture and Food Research Initiative's Mitigating Antimicrobial Resistance across the Food Chain grant program. It supports integrated research, education and Extension projects.
Research approaches include risk assessment, antibiotic management and stewardship, advancing understanding of emerging resistant pathogens and their mechanisms for resistance, and disease control using antimicrobial alternatives.
Nine projects are being funded. One of the projects being funded is at the Iowa University of Science and Technology. Scientists will model the movement of bacteria through different environments, such as surface and subsurface water, as a route for bacterial movement from animal and human waste to plant crops.
Another project is being conducted by scientists in veterinary preventive medicine at The Ohio State University. They'll study the movement of auctioned male calves through the market to better understand the use of antimicrobial drugs to prevent and treat disease.
Grant supports water monitoring
The U.S. Environmental Protection Agency will be awarding a $226,000 grant to the state of Wisconsin and a $50,000 grant to the Bad River Band of the Lake Superior Tribe of Chippewa Indians to develop and implement beach monitoring and notification programs. The EPA awards grants to eligible state, territorial and tribal applicants to help them and their government partners monitor water quality at coastal and Great Lakes beaches.
When bacteria levels are too high for safe swimming, the agencies notify the public by posting beach warnings or closing the beach. EPA's most recent beach report found that beaches on U.S. coasts and along the Great Lakes were open and safe for swimming 92 percent of the time in 2020. Visit epa.gov – and search for "beach grants" – for more information.
Biofuel producers receive relief
The U.S. Department of Agriculture is providing $700 million to help support biofuel producers who faced unexpected market losses due to the COVID-19 pandemic. The funds are being made available through the Biofuel Producer Program, which was created as part of the Coronavirus Aid, Relief, and Economic Security Act.
The investments include more than $486 million for 62 producers located in socially vulnerable communities. The USDA is making payments to 195 biofuel-production facilities to support the maintenance and viability of a significant market for producers of corn, soybean or biomass that supply biofuel production.
Biofuel producers experienced unexpected market losses on a combined 3.7 billion gallons as a result of COVID–19. In Iowa, for example, Southwest Renewable Energy suffered a market loss on 14.3 million gallons of ethanol due to the pandemic. It will receive $3 million in support from the USDA. Visit usda.gov for more information.
Government boosts biofuels
The U.S. Department of Energy is investing $59 million to accelerate the production of biofuels and bioproducts. The goal is to reduce emissions in difficult-to-decarbonize sectors and create good-paying jobs in rural America, the agency stated.
Marine and aviation sectors require greater energy densities to avoid frequent stops to refuel for long flights, international shipping routes, and cross-country rail routes. That makes those industries difficult to decarbonize. Electrification is currently unable to meet the requirements, but liquid biofuels are becoming a strong alternative, the agency stated.
The "Scale-Up of Integrated Biorefineries" funding opportunity is expected to advance biorefinery-development and feedstock-improvement projects in alignment with a broader DOE strategy to support biorefinery projects that can produce sustainable renewable diesel and aviation, marine and rail fuel.
The funding also supports the energy department's Sustainable Aviation Fuel Grand Challenge goal of enabling the production of 3 billion gallons of sustainable aviation fuel annually by 2030 and 35 billion gallons annually by 2050. That would be enough to meet 100 percent of U.S. aviation fuel demand. It's the second in a series of "Scale-Up" funding opportunity announcements. In September 2021 the agency awarded $64 million to 22 projects focused on developing technologies and processes that produce low-cost, low-carbon biofuels. Visit eere-Exchange.energy.gov for more information.