If you don't have enough money at your hand, you're going to have a difficult time running your business and fulfilling day-to-day tasks. This is especially important these days when companies worldwide are struggling to stay afloat. Let's see how you can best obtain quick access to working capital such as a cash advance.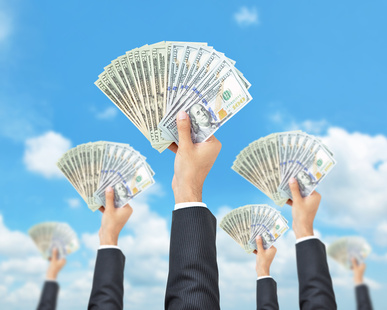 How to Make the Best Choice
Think of a merchant cash advance (MCA) as alternative financing, which isn't a loan. MCA providers give you an upfront sum of cash in exchange for your future sales. There are certain factors to take into account when applying for a merchant cash advance. Let's go through them:
Apply for a cash advance from a reputable alternative online lender.
Look for simple and flexible payment schedules. If the MCA provider asks you to provide requirements that are more than usually expected, consider applying to another one with a simpler process.
Make sure the interest rate is among the lowest in the industry.
As a rule, MCA providers automatically charge the amount you owe from the sales you make. However, there are MCA providing companies offering a different process. So, find out all the details and nuances about the payment form to make the right choice for your financial needs.
Make sure the provider doesn't require any credit check or personal guarantee.
Find out whether there are restrictions on how you can use your funds.
Make sure there are no hidden fees or gimmicks.
Be aware that you can find an MCA provider that approves credit scores below 500 approved. So, if you have low scores, this can be the best option for you.
See whether you can get your funds as soon as possible, e.g. 72 hours from application.
Make sure no tax returns or financials are required.
How to Pick the Best MCA for Your Company
Unlike banks, MCA providers rely on financial technology when making funding decisions. Mostly, they work directly with a payment processor to figure out the amount of money that's going in and out of your business account. There are some basic factors that you should take into consideration to choose the best MCA for your business.
Author Bio: Michael Hollis is a Detroit native who has helped hundreds of business owners with their cash advance solutions. He's experimented with various occupations: computer programming, dog-training, accounting… But his favorite is the one he's now doing — providing business funding for hard-working business owners across the country.